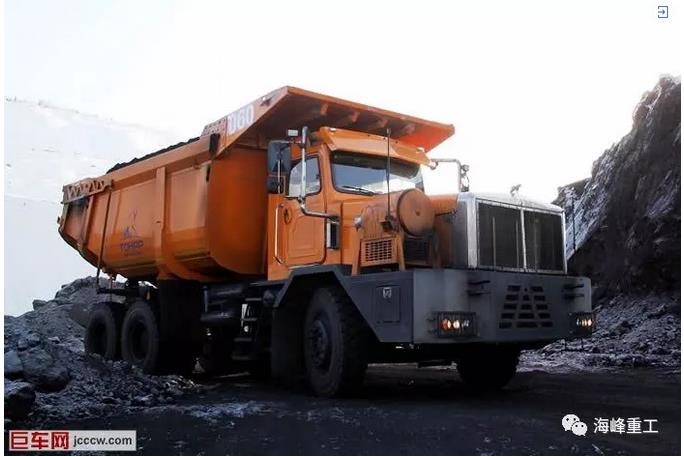 TONAR-7501 produced by TONAR (Toner Company) in Russia is the largest off-road truck in Russia at present, although its performance can not be compared with BELAZ in Belarus.

TONAR-7501 has a 60-ton load and a chassis structure of 6x4. It was launched in May 2018. The trucks manufactured by this factory are all holders of Russian load records.

TONAR-7501 is equipped with Cummins QSX-15 engine with 6 cylinders in-line, 540 HP power and 2344 Nm torque, matching with the 7-speed Allison 4700 automatic transmission.
The vehicle uses a 35-ton drive axle, which is provided by the Hande Bridge in Shaanxi Province, China. The front axle adopts air spring suspension, while the rear axle is a rubber elastic suspension rarely seen in Russian and European equipment. This kind of suspension is more robust than the balanced steel plate suspension. Compared with the hydro-pneumatic suspension, it has simple structure, good performance in cold areas and does not need maintenance.

The total mass of TONAR-7501 is 27.5 tons, the capacity of rock hopper is 22.5-27 cubic meters, and the capacity of coal hopper is 35-48 cubic meters.

This model has two seats in the cab, and although the dashboard looks rough, the quality is said to be good. There is a smartphone on the right side of the steering wheel. The control panel of the automatic transmission is below. The middle part of the instrument is the retarder lever, and the differential lever is below.