Caterpillar celebrated the completion of the manufacture of the 1,000th 797 mining trucks, the company's largest model line and the world's largest mechanical transmission truck.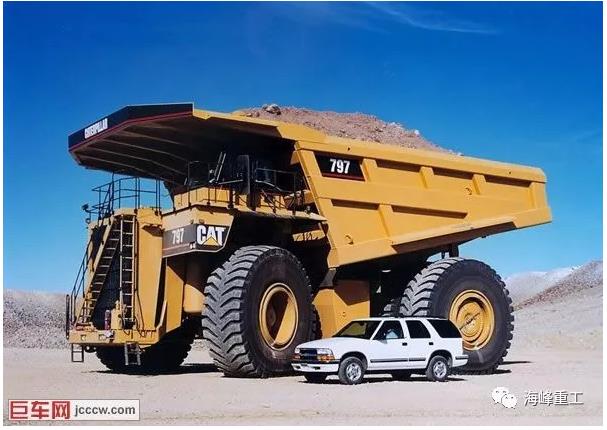 797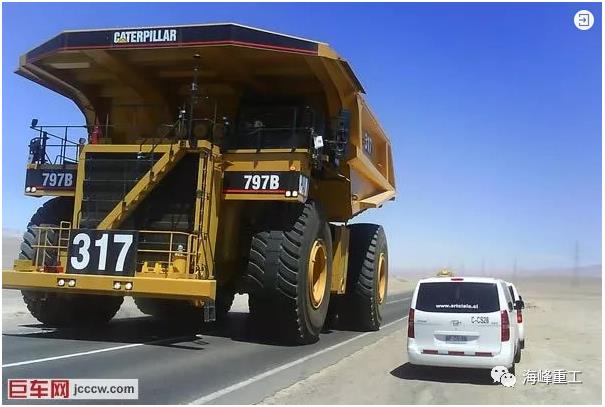 797B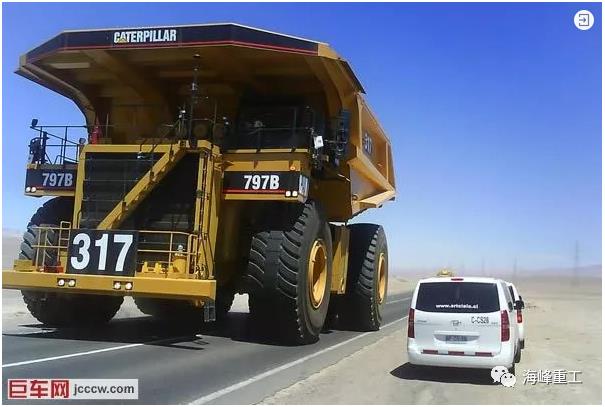 797F

The first model of the 797 series was 797, which came out in 1999 with a rated load of 327 tons. The latest version is 797F, with a load capacity of 363 tons, or 400 short tons.

Caterpillar said 797 was the first mine truck of the same class to produce 1,000 units. Its competitors include Liebherr (Liebherr) T282, Komatsu (Komatsu) 980E and Terex (Trex) MT6300, which are all electric drive models. Terex has been owned by Caterpillar and MT6300 is no longer in production.

The first 797 was put into operation in 1999 and is still in service. It has been working in Canada's oil sands for more than 13000 hours.

797's largest fleets are used in North America, South America and Australia for oil, copper and iron ore mining. Sudhanshu Singh, global product manager for Caterpillar large mining trucks, said that the 797 series had proven its high productivity under some of the most extreme environmental conditions, including the Canadian oil sands mining areas with extremely cold and soft surfaces and the South African open-pit copper mines with high altitude and deep depths.

Sudhanshu Singh said: "In a wide range of applications, 797F sets the productivity standards for super-large mining trucks. The 797 series is twice as many as all of its competitors, and productivity is one of the main reasons. It should be pointed out that Komatsu 980E appeared relatively late and was launched only in 2016.

The 797F is powered by a 20-cylinder, 4-turbocharged Cat C175 engine with a power of 2893 kW (3880 hp), which is also available in the "low power" version of 2647 kW (3550 hp) for applications that do not require such high horsepower, such as horizontal section operation and some use in iron ore. The engine can provide different types of fuel injection MAP diagrams to balance productivity and fuel consumption, as well as Tier 4 emission-related configurations.

All 797 models were assembled at the Caterpillar Decatur plant in Illinois.